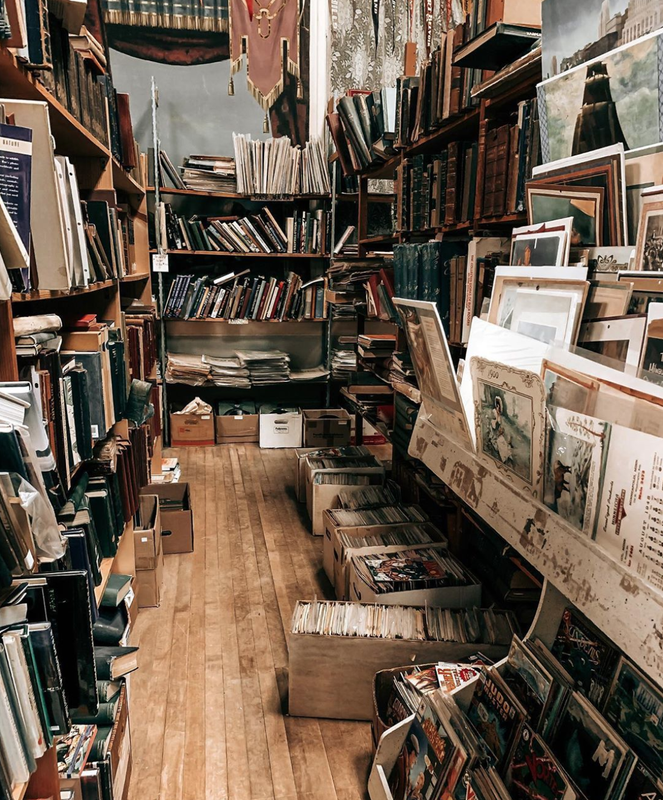 I love book social media. Blogs, bookstagram, Twitter, the book subreddit…you name it, I'm on it and I love interacting with the different communities and seeing what everyone's reading. Inevitably, though, each community tends to flock around the same handful of books – bookstagram's always looking for the next trendy read and has It Books of the moment like Circe or Three Women, while /r/books tends to be more scifi/fantasy focused and has favorites like The Hitchhiker's Guide and Master and the Margarita.
Sometimes they become a bit like echo chambers as people repeatedly recommend the same books, so I appreciate this prompt for reminding us to highlight great books that don't get discussed as much. So below, three books I read or reread in the past year and enjoyed immensely.
This book is so close to my heart. I read this as a teenager and it instantly became one of my favorites; then I watched the beautiful movie and fell in love even more. I don't know what it is exactly – maybe the atmosphere of 1920s geisha life, or watching Sayuri grow up into such a formidable yet graceful figure. I reread this every so often and delight in it every time.
To Live was my company's book club pick one quarter. It's a short book and after I finished, I was completely aghast by what happened to the main character Fugui – his life is nothing but a series of terrible events during the Cultural Revolution and each of his family members dies in unnatural ways over the years. And yet…despite all the heartbreak, somehow the book ends on an uplifting note. Fugui is old, alone, and penniless, but also forgiving, accepting, and at peace with his lot. You walk away with a sense of tranquility after reading this. The world can do its worst to you, but you're still strong enough to walk out intact and a better person.
The whole world was in shock with Bourdain's passing and I was no exception. I really liked Kitchen Confidential and his other books are great as well. While Medium Raw isn't my favorite of his works (A Cook's Tour takes that spot for me), it's a solid collection of food-related essays and rants in the way only Anthony Bourdain could rant (the Alice Waters diatribe is epic). He's an unexpectedly good writer who's also full of interesting insights, and I'll really miss never having anything new from him to read again.
What are some books you really enjoyed but don't see much discussion about? I'd love to hear your picks.
(prompt from That Artsy Reader Girl, photo via Instagram)