It's not often I get book hangovers – usually instead of dwelling with the characters a little longer, I'm ready to get going on the next book already. BUT sometimes there are a couple of arresting works that simply demand to be analyzed more thoughtfully, that require a few more days of sitting on everything that happened and letting the story soak into your bones. Typically my hangover process is: have a good cry over it (even if the book isn't outright sad, great books often make me feel so much emotion that I need to let it all out somehow), furiously google critics' reviews and interviews with the author, read all the posts I can find about it on /r/books, and then maybe write a review if I want to spend a little more time with it. The last three books I felt this way with:
Far from the Madding Crowd – Thomas Hardy
I adore this book. It's kind of Victorian-era chick lit, but even better – think all the dreamy men and romantic plots of Jane Austen but with more adventurous, strong women and the scenic English countryside. The rugged, gentlemanly, quiet but deeply devoted Gabriel Oak is probably every girl's perfect man, and Bathsheba herself is headstrong, beautiful, competent, and everything I'd have wanted to be if I were growing up in the 19th century. I even briefly flirted with the idea of naming my future daughter Bathsheba, that's how much I loved this book 😂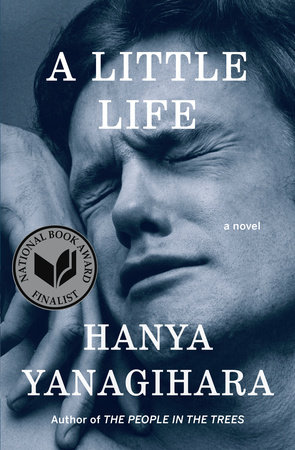 A Little Life – Hanya Yanagihara
Ugh, this book made me cry four quadrillion tears. It's been called 'misery porn' and…yep, that's pretty accurate. But why do I love it so much anyway? I could never call this one of my favorite books – because how can you call a book with so much grief, abuse, melancholy, dread – a favorite? Usually I absolutely hate books like this but, I don't know, the writing in A Little Life and the characterizations made me ache from the bottom of my heart instead. When I finished, I cried on my bed for a solid 20 minutes afterwards.
The Count of Monte Cristo – Alexandre Dumas
I genuinely believe it's impossible for anyone who gives this massive book a chance to not like it. There's just SO much in here! Daring prison breaks, immensely satisfying revenge, lost love, long-delayed redemption, conniving kidnappers and thieves, crackling wit and outright humor, murder mysteries. It's another one of my all-time favorites and I always recommend it to people, telling them it's 1000% worthwhile if they stick with it until the end.
Have you read any of these? What books gave you hangovers?