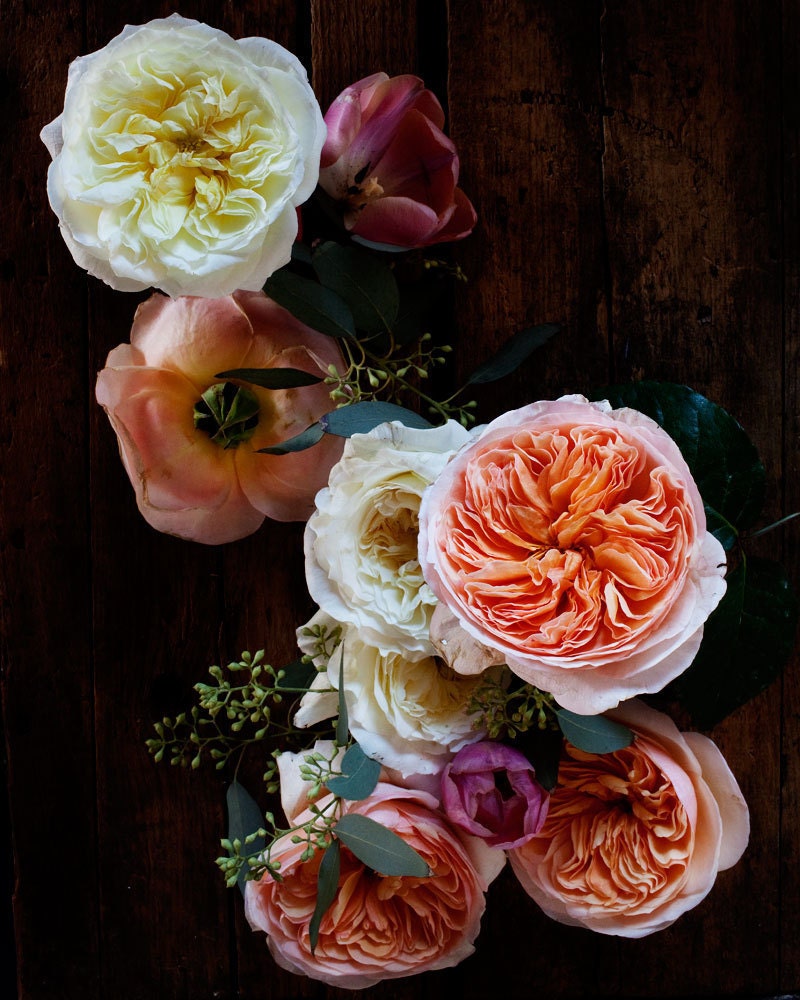 HAPPY WEEKEND! I'm having a hard time believe it's May already?! April just zoomed by and I can't believe we're already 1/3 done with the year.
Feeling a bit wistful this week…I was supposed to go on vacation starting Wednesday – to Greece, which I've dreamed about visiting for years and was so excited about that I planned out everything in spreadsheets – but we all know that didn't happen. I'll replan the trip for whenever things go back to normal, but it's a little funny thinking about how different the two situations are – where we should be vs. where we actually are. Still amazing to me that life around entire world can just stop like this.
Anyway, here's what I've been up to this week!
---
What I'm reading
Trick Mirror by Jia Tolentino – This was weirdly exhausting to read because it's so dense. But it's good – Tolentino is a very sharp writer, even though I wish she'd cut down her word usage by 25%.
In Five Years by Rebecca Serle – One of my most anticipated reads of early 2020! The blurb sounded really fresh and interesting but it actually turned out to be kind of disappointing – after the glimpse into the future, it became dramatic and predictable.
A Doll's House by Henrik Ibsen – This is criminally underrated in today's reading repertoire I think. It's very short (you can easily finish in 1-2 hours) so it's quite snappy, and I'm impressed at the feminism throughout (even if Ibsen didn't intend it)
The Woman Warrior by Maxine Hong Kingston – More of a back burner read for now, but it's a mix of Chinese folktales and Kingston's experiences growing up Asian in America during the first half of the 20th century. Very interesting so far.
(illustration from this beautiful Modern Love column)
---
What I'm watching
Chef!! One of my all-time favorite movies. It came out in 2014 and is one of the most wholesome, feed-good movies ever – if you're at all into food, it's an absolute gem (and even if you're not, it's a plain fantastic movie). Also it's obnoxiously star-studded 😆
The Crown – Finally finished season 1! The acting is spectacular.
And on the other side of the spectrum…Too Hot to Handle. OMG this is truly the trashiest show I've ever watched, and I've watched all the trashy reality shows so far – Love Island, Love Is Blind, The Circle, etc. Vulture had an amazing description of the contestants: "The people featured on Too Hot to Handle are, to put it as kindly as I can, the sweetest collection of gentle, hot dummies this show could find." LOL
---
Is anyone doing puzzles?!
So, I recently finished this 1000-piece puzzle from The New Yorker and jokingly complained the whole time about how puzzles are way too hard and tedious and should count as unpaid labor…and now I'm kind of obsessed with them. Yes, they are still tedious and slow, but also they're perfect for quarantine. And apparently I'm not the only one who thinks so! It's hilarious that almost every single puzzle on The New Yorker's site is sold out, so I've been looking for other good puzzlemakers. Lantern Press takes artwork and photographs and turns them into 1000-piece puzzles – I'm really eyeing the Florence and the New York starry night. (above is the Venice starry night, also a possibility)
---
Around town
And finally, just a few fun links that made me smile this week.
Have a good weekend!
(flowers by Kari Herer)